YOUR NEXT STEPS
Jesus said "Follow me!" When He spoke these words, what did He mean? He was not offering an invitation to a destination, rather it was an invitation to a relationship with a Person who would radically change one's way of life.
What was true then is true today. Christianity is not a religion, but a relationship with Jesus which results in radical life change. Following Jesus is the heart of Christianity.
So what does the life of a Jesus follower look like? Answer: relationships. At Parkside, we use three key words to describe these relationships…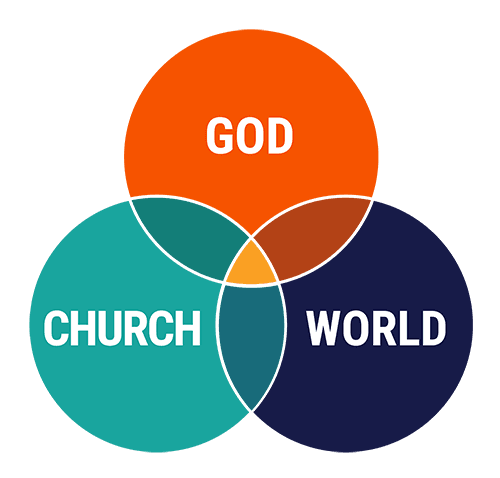 Relationship with God
A Jesus follower abides in Christ personally and daily.
Relationship with the Church
A Jesus follower connects in community in large group and small group.
Relationship with the World
A Jesus follower shares in the mission locally and globally.
So how you deepen these three relationships and grow as a follower of Jesus? Answer: The same way you deepen any relationship—TIME.
The 5% Life is Parkside's challenge to invest 5% of your time deepening these three key relationships:
God Time (1%)
A Jesus follower has a personal relationship with God and spends time with Him daily. 1% of your day is about 15 minutes, we think that's a great place to start. Check out these resources to help:
Read Scripture app: readscripture.org
Jesus Follower Devotional. $10 at Guest Services.
Gather Time (1%)
A Jesus follower is in community at corporate worship. 1% of your week is about 1 1/2 hours. Our service times are 9:15 and 11:00 every Sunday morning at Temple Heights Elementary (1550 Temple Heights Dr, Oceanside).
Group Time (1%)
A Jesus follower wants to be in supportive community with other Jesus Followers. We call these Life Groups and they meet weekly in homes around our city. You can sign up for a group by clicking here
Go Time (2%)
Jesus followers are committed to sharing their faith with others locally and globally. 2% of your year is about 1 week for Go Time. See below for lots of resources on how to serve outside the doors of our church.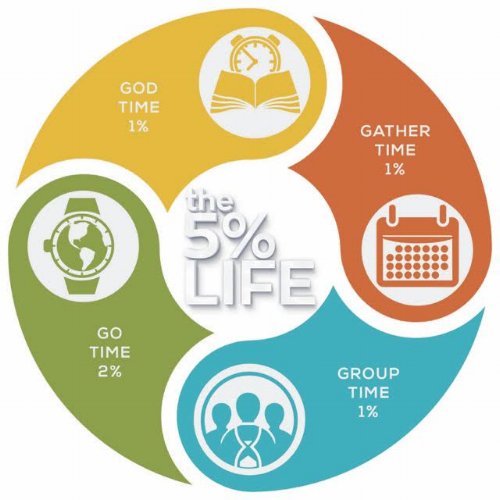 You can learn more below: